About Us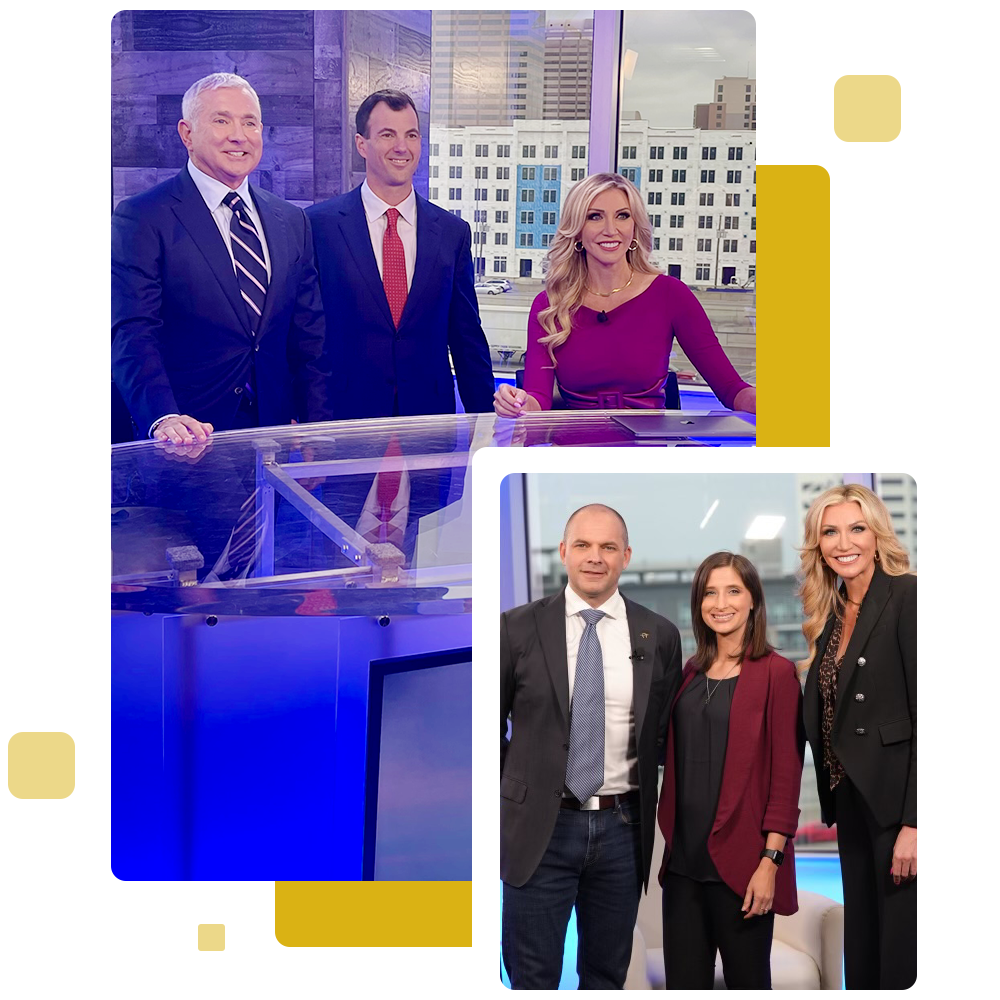 About
Haas Communications

At Haas Communications, we are committed to staying ahead of the curve and offering our clients the most cutting-edge solutions to drive their success. As the world evolves, so do we. That's why we are thrilled to announce that we now provide unparalleled consulting and education services on harnessing the power of artificial intelligence (AI) to systemize processes in businesses and enhance workflow efficiency.
Led by Christine Haas, an Emmy Award-winning journalist with a remarkable 17-year career in broadcast journalism, Haas Communications was born out of a vision to bring the tools and tactics of modern newsrooms to commercial clients. Our approach is distinct—no advertising, no gimmicks. Instead, we offer media strategies and true storytelling, infused with the unique perspective of seasoned journalists.
Christine's exceptional talent and expertise have earned her 17 Emmy Awards for her outstanding writing and on-camera skills. With a passion for delivering results and a deep understanding of the media landscape, she decided to step away from TV News and establish Haas Communications. Since then, Christine has meticulously assembled a team of industry experts, all dedicated to empowering our clients with the tools and knowledge they need to thrive in a rapidly changing world.
At Haas Communications, we recognize that the game is changing. Press releases, once a staple of communication, are becoming archaic, much like record players. It takes a comprehensive understanding of new-age media strategies to capture the attention of today's media landscape. Fortunately, we possess the knowledge and expertise to do just that. If you're searching for a partner who knows how to grab the media's attention without relying on the tools of old, look no further than Haas Communications.
But our offerings don't stop there. We are excited to introduce our latest venture—consulting and education on leveraging AI to systemize processes and streamline workflows within businesses. We understand the transformative potential of AI and how it can revolutionize the way organizations operate. Through our comprehensive consulting services, we guide our clients in identifying AI opportunities, implementing AI-driven solutions, and optimizing their processes for maximum efficiency. Moreover, our educational programs provide invaluable insights and practical knowledge on AI integration, empowering businesses to adapt and thrive in the digital era.
With Haas Communications by your side, you can navigate the ever-evolving media landscape, captivate your audience through authentic storytelling, and embrace the transformative power of AI. Contact us today and let us help you achieve remarkable results in the digital age.
Here's What We Do:

Help clients clarify their messaging so they have a brand that customers understand and trust.
Do You Pass The Google Test?

Unlock the Power of Effective Communication.
Contact Christine Haas, renowned news anchor and media consultant, for personalized PR services, media counsel, and presentation coaching. Elevate your message and achieve your communication goals.
About Christine haas

Christine Haas is the CEO of Haas Media and every year helps hundreds of business leaders clarify their brand message and secure media placement to build credibility in their industry to drive revenue.
Christine and her team are on the cutting edge of artificial intelligence implementation and consults brands and companies on ways to streamline their workflow and reduce their costs by implementing A.I tools into their marketing and processes. She's been featured by Barron's, Nasdaq, & Yahoo Finance as an emerging A.I consultant.
She also secured and managed all international media coverage concerning the safe extraction of the Afghan Girls' Soccer team in 2021 and their subsequent asylum in Portugal.
Christine previously spent 15 years in broadcast journalism, winning 17 Emmy awards honoring both her script writing and on-camera anchoring, adding to her national and regional Edward R. Murrow awards and more than two dozen Associated Press awards.
Christine has anchored newscasts in some of the country's top news markets. In one of her proudest professional achievements, Christine's investigation on the small business administration's misuse of Homeland Security funding was introduced as evidence into Congressional testimony.
She is a graduate of Illinois State University and was honored at that University's Young Alumni of the Year. She lives in Austin, Texas and is proud to call herself a 'goalkeeper mom' to her son, Peter, who aspires to play collegiate soccer next year.